Share this infographic on your site!
Orange is The New White Collar
60% of Companies Reported Actual or Attempted Fraud in 2013
5% of total revenues, estimated amount organizations lose to fraud each year
$140,000 median loss caused per fraud
Who Done It?
Position of Perpetrator in the United States – 753 Cases:
Employee – 43% ($50,000)
Manager – 34.3% ($150,000)
Owner / Executive – 18.5% ($373,000)
Other – 4.2% ($86,000)
Departments of Perpetrator (in 2012)
Accounting: 22%
Operations: 17.4%
Sales: 12.8%
Executive/Upper Management: 11.9%
Customer Service: 6.9%
Common Fraud Schemes
In small businesses
Payroll Fraud
Target: Money going from business to employees.
Occurs in 27% of businesses.
Median Loss: $48,000
Median duration of fraud: 36 months
Ghost Employees: Non-existent Paid Employees
Criminal: Manager or Individual pocketing Ghost Employee salary
Victim: Employer
Median Loss: $48,000
Median duration of fraud: 36 months
Signs: Paychecks without Taxes
Duplicated Social Security Numbers & Contact Info.
Prevention: Randomly require ID to receive paychecks
Require Direct Deposit
Worker Misclassification: Pushing taxes onto employees
Criminal: Employer not sharing tax burden
Victim: Employee classified as 1090
Median Loss: $48,000
Median duration of fraud: 36 months
How does the fraud occur?
1099 form is for outsourced independent workers
Employers tax contribution: 0.0%
Outsourced worker is responsible for paying all
Self-Employed Payroll Taxes:
First $117k of income taxed at 15.3% rate.
Beyond [$117k] 2.9%.
W-2 form is for company employees
Employers and Employee share tax contribution equally:
First $117k of income taxed at 7.65%
Beyond [$117k] 1.45%
In Large Businesses:
Accounts Payable Fraud
Organizations with revenue over $1 Billion
Target: money going from business to vendors, bills, etc.
82% of Payment Fraud is through Checks
Billing Tampering : causing business to overpay for goods and receiving a share
Criminal: Employee and/or Vendor
Victim: Employer
Median loss: $100k
Median duration of fraud: 24 months
Signs: Duplicate Payments, Overpayments
Prevention: Never have check writer also oversee reconciliation of checking accounts
Use a third-party data mining tool to regularly analyze transactions
Vendor Summary Totals
Above Average Payments To A Vendor
Duplicate Payment Testing
Check Tampering : Check payee or amount is altered
Criminal: Employee
Victim: Employer
Median loss: $143k
Median duration of fraud: 30 months
Signs: Missing check books
Misdirected payments to illegitimate vendors not on vendor master file.
Prevention
Keep Checkbooks under lock and key
Verify all vendor records (name, address change, bank account)
In Publicly Traded Businesses:
Financial Statement Fraud:
Intentional misstatement of financial reports
Examples: Recording fictitious revenues
understating reported expenses
artificially inflating reported assets
Target: Money coming into the business from investors or creditors
Criminal: Typically C-Level Executives
Victim: Investors, creditors, and employees
Median loss: $1 million (the greatest of all categories)
Median duration of fraud: 24 months
Signs: Unusually intricate financial transactions with third-parties
Unusually rapid revenue and/or profit growth
Secretive attitude regarding financial information
Prevention: Frequent analysis on long-term trends comparisons between business units.
Surprise audits and/or cash counts.
Anonymous tip hotline for use by employees, vendors and customers.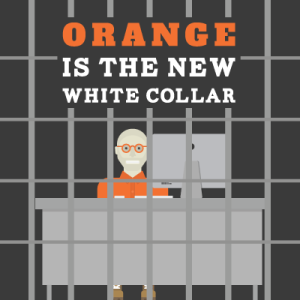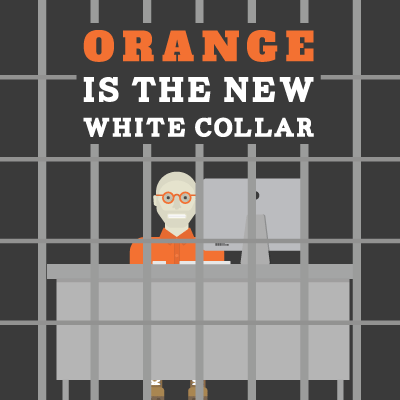 Sources:
http://www.forbes.com/sites/matthewgarrett/2013/09/10/payroll-fraud-a-big-threat-and-how-to-avoid-it
http://tentiltwo.com/running-your-business-blog/1099-vs-employee-you-need-to-know-the-difference
http://www2.agacgfm.org/tools/FraudPrevention/AccountsPayable.aspx
http://www2.agacgfm.org/tools/FraudPrevention/AccountsReceivable.aspx
https://www.jpmorgan.com/cm/BlobServer/2014_AFP_Payments_Fraud_Survey.pdf?blobkey=id&blobwhere=1320639355606&blobheader=application/pdf&blobheadername1=Cache-Control&blobheadervalue1=private&blobcol=urldata&blobtable=MungoBlobs