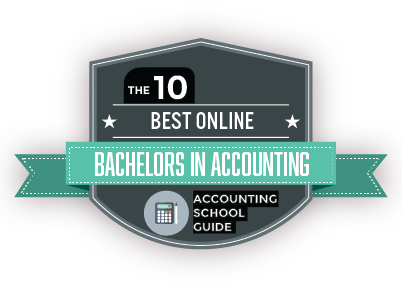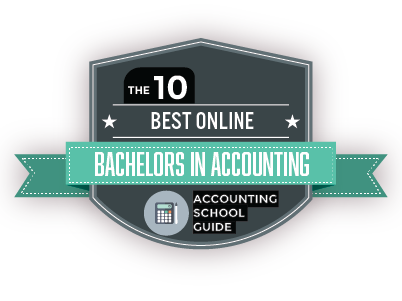 Accountants help to prepare and inspect tax documents as well as a number of other financial documents. Accountants often take on leadership roles in organizations, and are viewed as one of the essential roles to fill when starting or maintaining any business, non-profit, or governmental organization. At an undergraduate level, accounting degrees often seek to prepare students for comptroller or accounting positions. Many students also see accounting degrees as stepping stones towards professional licensures, many of which require a handful more courses than undergraduate degrees require. Common accounting certifications include:
Certified Public Accountant (CPA)
Certified Management Accountant (CMA)
Certified Fraud Examiner (CFE)
Certified Internal Auditor
Certified Information Systems Auditor
Certified Government Auditing Professional
And Certified Bank Auditor (CBA)
While all of the above certifications are within reach with a properly tailored undergraduate degree in accounting, two of the most common are the certified public accountant, and the certified fraud examiner certifications.
Methodology:
Selectivity (1/3): a ranking of the acceptance rate of the program relative to over 100 surveyed online accounting programs.
Reputation (1/3): how the parent institution of the online program performs in other prominent rankings, such as Forbes and US News.
Flexibility (1/3): a ranking of flexibility-enhancing elements particularly suited for working or adult students. Examples of flexibility-enhancing elements include accelerated courses, life experience credit, particularly generous transfer policies, and different specializations.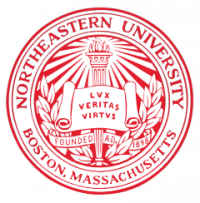 Northeastern University is a private research university located in Boston, Massachusetts. NU was founded in 1898 and has a long lineage as one of the most intensive research universities in the nation. Classified by the Carnagie Classification of Institutions of Higher Education as a Doctoral University with the highest level of research activity, NU is home to some of the nation's top experts in almost every discipline. NU is also known for a unique blend of the liberal arts with experential learning, professional learning, and global travel. This is something unique among top tier research institutions.
The Bachelor of Science in Finance and Accounting Management program offered by Northeastern University centers around a broad understanding of finance and accounting, as well as on how to manage others in the sector in the workplace. While not requiring quite as many accounting-only courses as many accounting majors, students are still required to take leave the program with a strong grasp of financial reporting and analysis, taxes, cost accounting, and financial statement analysis. Through electives students may focus more on finance, management, or accounting subjects. The program of study requires 120 credit, a typical number of credits for an undergraduate courses of study. The degree may be completed in 4 years entirely online.

Pennsylvania State University (PSU) is a public land-grant, sea-grant, space-grant, and sun-grant university known as one of the "Public Ivies." Founded in 1855, the university if the flagship campus of the Pennsylvania State University system, and is home to some 46,800 traditional students (or 97,500 students across all campuses and online). The university is known as a very high research activity school, ranking as the 17th highest school nationally in research expenditure. Over 160 majors and degrees are offered through Penn State Campuses around the world.
The Bachelor of Science in Accounting degree offered through the Penn State World Campus is a chance for qualified students to obtain a AACSB-accredited business degree (one of only a few programs online) from anywhere. AACSB accreditation is only offered to the top 5% of business schools worldwide, and is the leading accreditation in business fields. Furthermore, Penn State is regularly ranked as the top program in the nation for online bachelor's degree programs by US News. The course of study offered by World Campus is aimed at preparing students for the CPA exam, and may also be taken with a finance minor. The program of study covers 120 credit hours, which is typical of undergraduate study yet just shy of the 150 credit hours required for CPA exams.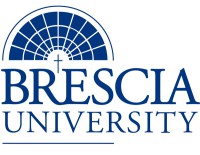 Brescia University is a private Catholic liberal arts University located in Owensboro Kentucky. The university is founded and run according to the Ursaline tradition, a longstanding staple of many liberal arts institutions that focuses on developing the whole person as well as social responsibility in students. Currently traditional enrollment include around 1000 students, with many more studying online. For students looking for online offerings within their state or region, Brescia is one of the few options local to Kentucky.
The Bachelor of Science in Accounting offered by Brescia University fully online is built on a foundation of Catholic thought and centered around adult learners. With a generous transfer policy, students may transfer up to 67 credits from a community college and 86 from a university setting. This allows many adult learners to accelerate their degree into a two year timeframe or less. 128 credit hours are requires for graduation, leaving students just a few courses shy of the requirements for many state CPA exams. For students looking for a Catholic, accelerated, adult-friendly degree option in accounting, Brescia University is hard to beat.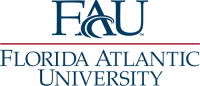 Florida Atlantic University is a public research university classified as a high research level institution by the Carnagie Classification of Institutions of Higher Education. Over 160 degree options are offered by FAU at it's main campus, online or through one of seven satilite campuses. The university is often noted for social mobility as well as the high percentage of minority students who are in attendance. Currently the total student population is around 30,000, with around 6% of those students (1,600) attending fully online programs.
The fully online Bachelors in Business Administration degree offered by Florida Atlantic University offers an accelerated path to a bachelors degree for students who have already earned their general education requirements. The degree is offered with three concentrations, including one in accounting. All three paths require 120 credit hours for gradution. The accounting option requires students to complete an accounting competency exam partway through the major, before diving into more advanced topics. Particularly for students in Florida, FUA's online BBA degree is a great option for affordability and flexibility.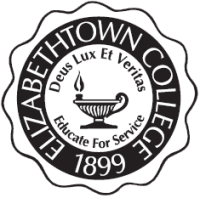 Elizabethtown College is a small, private liberal arts school located in Elizabethtown, Pennsylvania. The school was founded by the Church of the Brethren (German Baptist Brethren), and is currently home to some 2,000 students. Over 50 majors and 90 total courses of study are available through the college, with accelerated, adult-centered courses of study offered through the school of continuing and professional studies. The school of continuing and professional studies is over 50 years old, and is based on the college's commitment to human dignity and social justice. Courses of study at the continuing and professional studies school embody these ideals by increasing the quality of life through non-degree seeking lifelong learners as well as degree seekers trying to switch careers or gain skills in the workplace.
The Bachelor of Science in Accounting degree offered by Elizabethtown College's school of continuing and professional studies offers an accelerated degree built for adult learners. The degree requires 125 credit hours for completion, making sure that students are well on their way to CPA exam preparation. A senior research project as well as a capstone class in corporate strategy are both required. Students must also take three courses in advanced accounting at the 300-400 levels. Other unique offerings of the major include courses in leadership, strategy, and core courses built on EC's commitment to social justice.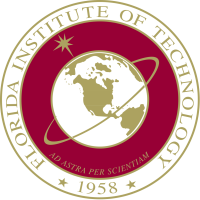 Florida Institute of Technology is a private doctoral/research university located in Melbourne, Florida. The university if known for its focus on six core emphasis areas, including science, technology, engineering, math, business, and aviation.The university is home to over 9,000 students, including over 3,000 through the online campus. FIT is generally ranked as a top tier university, and is routinelly included on measures of high return-on-investment universities. By most prominant rankings the university is considered the second best national private university in Florida.
The Bachelors of Arts Degree in Accounting offered by the Florida Institute of Technology is built on a broad liberal arts base, and requires courses in career-centered areas including cost accounting, auditing, and compensation and benefits. The total course of study requires 121 credit hours, with a wide array of accounting courses available online. Unique offerings online include courses on decision making, law, research skills, and orginizational psychology. The degree is centered around preparing students for CPA or CMA exams, though 29 additional credit hours are required for most students to meet prerequisites for the CPA exams.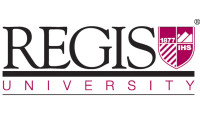 Regis University is a private, Catholic University located in Denver, Colorado. The University is home to over 9,000 students, and is built on the Jesuit tradition. Founded in 2007, the Center for Professional Studies is roughly the same size (student wise) as the rest of the University. The CPS was established in order to extend the university's ability to provide a quality Jesuit education providing flexibility and support for working adults. The CPS offers online, self-directed, as well as extended campus offerings, and has been routinely noted as a good fit for servicemembers and veterans. In line with the University's Jesuit heritage, the university provides many opportunities for service learning as well.
The Bachelor of Science in Accounting degree offered by Regis University is one of the most accelerated in our ranking. Courses may be taken in quick 8-week bursts, and may be coupled with a bachelors + masters bridge program. This program of study is also accelerated and leads to a Masters of Science in Accounting. A total of 72 credit hours are required in the major, including 24 credit hours in advanced courses. As students progress through the program, certificates of completion are available, a valuable asset for working students looking to advance into new work responsibilities throughout the course of the program.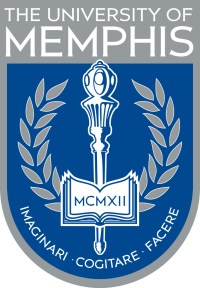 The University of Memphis is a public, research university located in Memphis, Tennessee. The University is home to some 22,000 students and is part of the Tennessee Board of Regents University System. A large portion of students at the university take at least some online courses throughout their undergraduate studies. The school is one of the most affordable public institutions in the state of TN, and has matriculation agreements with many neighboring states, making it a best buy throughout much of the mid-south. Out-of-state students taking only online courses while earning their degree also qualify for a special non out-of-state tuition rate.
The Bachelors in Business Administration in Accounting degree offered fully online by the University of Memphis is built on unique foci including a strong basis in the global business environment as well as ethical business and accounting practices. Over 20 accounting courses are available online, with several on changing topics of interest over time. A senior honors thesis may also be elected for students meeting certain requirements. Most courses at University of Memphis Online are asynchronous, meaning you can log in any time to watch the class. This doesn't mean classes aren't current, however, with classes being taped and posted to the internet from courses being taught that semester on campus.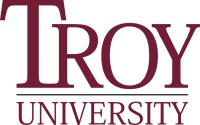 Troy University is a public, comprehensive university located in Troy, Alabama. Home to close to 6,000 students at the main campus, and close to 20,000 at all campuses (including online), the university is the flagship institution of the Troy University System. The Troy University System is the result of merging all universities in the sytem and eliminating overlapping services and barriers to entry so as to make a more competitive university with courses that may be taken worldwide. In total, the university offers 46 bachelors degrees, 22 masters degrees, and 2 doctoral degrees.
Troy University offers an online certification as well as two accounting degree programs: a BA in Business Administration with a focus on Management Accounting, and a BA in Business Administration with a focus on Forensic Accounting. Coursework through both degree-seeking courses of study is centered on professional exams, and supported by a number of services and events. While the management accounting track focuses on prepping students for the CPA exam, students of the forensic accountin track should plan to take the certified fraud examiner exam. Career fairs where students can meet with local and national accounting firms, as well as the same support services that are available to traditional students may be utilized by online students as well. Both courses of study require 120 credit hours and time until degree is estimated at four years.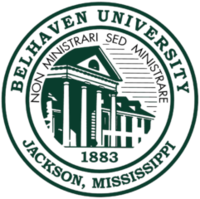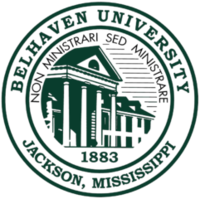 Belhaven University is a private, Christian liberal arts school located in Jackson, Mississippi. BU is built on Christian values, and defines its mission as seeking to prepate "students academically and spiritually to serve Jesus Christ in their careers, in human relationships, and in the world of ideas." Satillite campuses in Orlando, Atlanta, Houston, Memphis, and Online help to serve the 4,000+ students of the school. Degrees are offered at the associates through masters level, including pre-professional offerings in Christian Ministry, Medicine, Dentistry, Law, and Nursing.
The Bachelor of Science in Accounting offered by Belhaven University requires 124 credit hours of study, and prepares graduates for comptroller positions, accounting positions, or for taking the CPA exam. The program is notable, and a particularly good fit for Christian Students, in that it seeks to provide a basis for Christian business ethics in students. This is perhaps most notable seen through the core curriculum courses titled "Christian Interpretation of Life," and "Kingdom Life: Family and Workplace." The program also seeks to provide students with on-the-job training through support for finding internships while still online students.