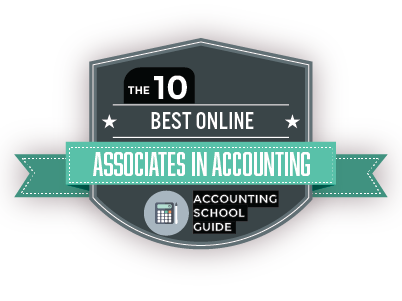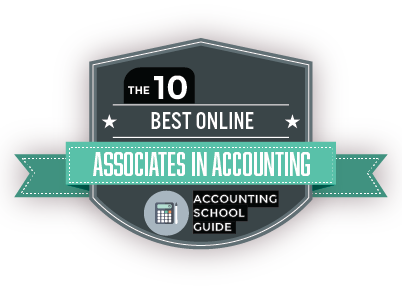 Whether looking to improve your business through knowledge of accounting, advance your career or start something new, an associate's degree in accounting is versatile, growing, and an asset for entrance into a myriad of careers. You may want to take a look at book keeping, help non-profit organizations remain on track and on budget, have a passion for personal finance or assisting other reach and maintain their financial goals. Whatever your motivation, an associate's degree in accounting will be the first necessary step to take that leads you towards a lucrative array of fields. Online of course means that you have the flexibility to advance your career from any coffee shop, home nook, or library across the nation.
Methodology:
Estimated tuition (1/3): The estimated tuition per credit hour for out-of-state students
Flexibility Enhancing Features (1/3): The number of available concentrations, accelerated programs, and coursework delivery paces.
Matriculation Agreements (1/3): the number of pre-established agreements through which to transfer into a baccelaureate program upon completion of an associates level degree.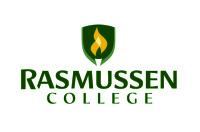 Rasmussen college is a for-profit college and a Public Benefit Corporation (PBC). Rasmussen College has been accredited by the higher learning commission and offers over 70 degree programs at the associate's and bachelor's level. Advance your education in fields such as business, design education, health sciences, justice studies, nursing, and technology. Though originally founded in Stillwater, Minnesota, Rasmussen College has 24 campuses in Minnesota, Illinois, North Dakota, Florida, Wisconsin, and Kansas. Degree programs are offered on campus and online.
Rasmussen College offers an associate's degree program in accounting. This accounting programming includes information on financial reporting, managerial accounting, payroll and bookkeeping as well as account reconciliation. Rasmussen College ranks highly due to its inexpensive tuition costing $310 per credit hour and flexibility. The Associate's in Accounting offers a program known as Flex Choice (R) giving the student the flexibility to speed up and slow down course work when and how they deem fit for their individual schedule.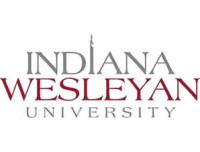 Indiana Wesleyan University (IWU) is a private Christian university with an emphasis on the liberal arts. IWU is the largest private university in Indiana. Founded as a normal college in the late 19th century, IWU blossoms into a liberal arts school in the 1920s. By 1983 Wesleyan began to offer late night classes for working adults. This programming was known as the College of Adult and Professional Studies (CAPS) and offers programming for non traditional/ accelerated learning. IWU has been accredited by The Council for Higher Education to offer comprehensive programming from associate's degrees through to a doctoral program in organizational leadership
Indiana Wesleyan University (IWU) offers an associate's degree program in accounting that provides fundamental accounting and business principles. All of the fundamentals in this program are instantly applicable to the real world. This associate's program tackles global issues, basic economics, business taxation, payroll, the legal environment of business, and quantitative reasoning among others. The associate's of science in accounting is offered at $283 for each credit hour and requires 60 credit hours.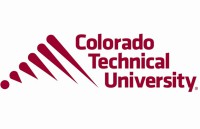 Colorado Technical University is a for-profit university that offers comprehensive programming at the undergraduate, graduate and doctoral levels and is regionally accredited by the Higher Learning Commission. Colorado Technical University is not affiliated with the state of Colorado but rather subsidized through the Career Education Corporation and offers tuition at a flat rate and many of its programs online. Colorado Technical University is known for military programming and has been ranked number 1 "Best for Vets" for online and non-traditional learning according to Military Times . CTU Fast track is available for your accelerated learning needs. Those in a hurry can save money and time with this option.
Colorado Technical University offers outstanding online options and is fantastic for Vets, professionals, or anyone who is looking to optimize their learning through online programming. The associate's degree for accounting is no different, and is listed as one of the top ten options for its low tuition, fast track options utilizing work and life experiences towards your credits and its flexibility. Try using their app on your phone so you can complete your associate and stay on top of course work from any location. This online associate's degree is completed at your pace will require an overall credit total of 93 credit hours on courses that equip you for careers as an accountant, credit analyst, accounting manager, and several others.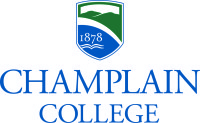 Champlain College offers innovation, quality and over 80 online associate's, bachelor's and fully online as well as hybrid master's degree programs. According to U.S. News, Champlain's online programming is ranked one of the best. Champlain is located in Burlington Vermont and is a private co-educational college located directly on lake Champlain. The coursework is designed so that undergraduates have an opportunity to study what they love in their first semester and offer accelerated course work. Champlain College ranks highly due to academic prestige, innovated programming and level of flexibility for learners who are looking to achieve their goals fast.
The online associate's in accounting degree at Champlain offers a fast track to a career in accounting. Programming is targeted and relevant and completely designed to coincide with the American Institute of Certified Public Accountants. Graduates from Champlain's accounting degree program boast a near-perfect success rate on the CPA examination and participate in classes taught by professionals in the field. You can get started with no application fee and a team of people working to ensure that your credits transfer, meet national requirements and move you quickly to the path of meeting your career goals. If you are looking for fast, effective coursework with tools require to pass the exam, Champlain is a great choice for you.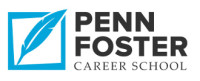 Penn Foster Career School ranks as one of our top schools for online accounting as it provides highly accessible learning for a low price. The program costs 79 dollars per credit hour. Penn Foster is a for-profit career school that offers an extremely flexible experience right down to a payment program. The cost of text books are also included in the price. If you are a busy professional who is looking to add education into your day, Penn Foster Career School is a fantastic option. Customize your education to fit your schedule and not the other way around. Penn Foster also provides a 24/7 peer support system so you are never completely alone when advancing through programming.
The associate degree in accounting offers all of Penn Foster's flexible amenities for the busy professional individual who is working towards a career in accounting or simply requires the accounting knowledge for any variety of reasons. At the end of this program you will be able to examine financial statements for accuracy and ensure they comply with the law, inspect account books and systems, suggest ways to improve profits for businesses amongst others. The program is lead by instructors in the accounting industry. In addition, Penn Foster provides an incredible discount to veterans.


The University of Phoenix is a for-profit institution of higher learning that has an open-enrollment policy. The University of Phoenix offers comprehensive degree programs from over 91 campuses around the world. The University of Phoenix offers programming to over 150,000 students and has offered online programming since the late 1980's. There are many flexible options for students enrolled or planning to enroll with The University of Phoenix. Classes start every five weeks, there are several programs for study, schools are conveniently located around the world, and are fully accredited by the Higher Learning Commission.
The associate's degree in accounting is offered for $410 per credit hour with a 60 credit requirement and has the added flexibility of including two path's: an Associate of Arts concentration in accounting fundamentals or an associate of arts in accounting fundamentals with a certificate track. The certificate track equips the learner to begin working while completing the associate's degree program. This accounting program provides individuals with all of the tools to face the ethical issue of accounting, management, financial statements and cost information. Obtaining an associate's degree in accounting from Phoenix University means that you are instantly connected to a large student body with opportunities for further education or entrance into a field.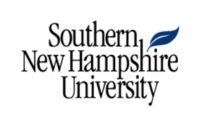 Southern New Hampshire University (SNHU) is a private non-profit university located in Manchester, New Hampshire. SNHU offers over 200 online programs that are affordable and designed to meet convenience needs for individuals who are looking to advance their degrees from anywhere. SNHU started as a school for accounting and secretarial science before becoming the university it is today. SNHU has been accredited by the New England Association of Schools and Colleges to offer associate's, bachelor's, master's and certificates and offers multiple tracks towards a variety of careers using accounting.
The associate's of science in accounting is an essential fundamental for entering a career or expanding a career in many fields involving accounting. Accounting is versatile as a career choice and Southern New Hampshire University (SNHU) ranks as one of our top choice for an online associate's in accounting because of its low cost and flexibility. SNHU costs just $320 per credit hour and is completed after 60 credit hours. At SNHU simply fill out an application form and SNHU will retrieve your transcripts directly so you can begin classes faster. SNHU also accepts up to 45 transfer credit hours. Semesters are short at just 9 weeks per semester so time taken is minimal getting you closer to implementing accounting skills into your career. In addition to affordability, flexibility and convenience, your associate's degree in accounting from SNHU provides you with a network of of alumni to help connect you with internships and career opportunities.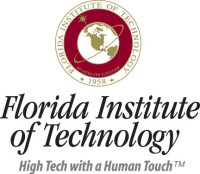 The Florida Institute of Technology (Florida Tech) is a private doctoral/research school located in Melbourne, Florida. Florida Tech offers comprehensive programming and the online school provides associate's, bachelor's, master's, an MBA and certificates. Programming includes accounting, aviation, criminal justice and psychology among others. Florida Tech has been ranked a "best value" and one of the "best entrepreneurial" universities according to Forbes, and a "Top Tier" university according to the US News. These are the reasons that Florida Tech made it into our top ten institutions for an online associate's in accounting. Florida Tech provides high quality education for an affordable price.
The associate's in arts in accounting at Florida Institute of Technology (Florida Tech) is offered 100% online through a fully accredited school. This high class institution offers programming for $510 per credit hour for 64 credit hours. In addition, Florida Tech is fast-pace and offers 8-week classes. Completion of this course takes 2 years and will prepare you for the next step either through a bachelor's or career placement quickly. Florida Tech provides liberal arts education in addition to core coursework you will have a background in not only accounting, statistics, and economics but also gain strong writing and analytical skills relevant for advancing your career. Upon completions of this AA in accounting, you will be ready for a position as a junior staff accountant, audit associate, payroll administrator and others.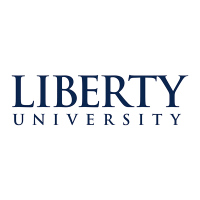 Liberty University is a private non-profit Christian university accredited to offer programs through the Southern Association of Colleges and Schools. Carnegie classifies Liberty University as a doctoral/research school. Liberty University has over 94,000 students enrolled in their online programming with representation from all 50 states and 85 countries from all over the world. Liberty University is the nation's largest non-profit online university and offers more than 245 distance learning degrees. Liberty University provides a Center for Professional & Continuing Education to enhance and assist in the online learning experience.
The associate of art in accounting at Liberty University is ranked 3rd by Online Education Database. Liberty University provides rigorous coursework that prepares the individual to move to a bachelor's or masters if desired. The A.A. in accounting at Liberty University is highly ranked due to its affordability at just $375 per credit hour with a total of 60 credit hours required. Liberty University's A.A. in accounting is designed to prepare you for a multiplicity of fields including public accounting, corporate accounting, non-profit, education and government. In addition, Liberty University strongly emphasizes ethics and the roles it plays in the field of accounting. If you're looking for a private non-profit university that will help you step into a career in accounting and equip you with skills and coursework necessary to continue your education, Liberty University is a great place to start.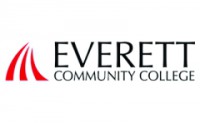 Everest University is private non-profit university based in Florida with campuses located across America. Everest University provides associate's, bachelor's and master's degrees online. Accounting is one of their most popular online options. Everest University is also active in assisting its students with their career search offering job search and career placement assistance for every student and every graduate. Everest University boasts a personal touch from their staff and promises to equip online busy professionals with the support required to commit to and complete their online education. They achieve this by keeping classes flexible, providing 24/7 support and making class size small so each individual receives the attention they need.
The associate in accounting at Everest University ranks highly due to its inexpensive programming, and flexible scheduling. Students pay just $337 per credit hour and will take 96 weeks to complete. Everest equips all students to be computer proficient as well as provides core coursework in the area of principles of accounting, financial statement analysis, finance, business law, and spreadsheets. This associate in accounting will assist you to find a job or take the next steps towards working on your bachelor's degree. The types of potential careers available include internal auditor, budget analyst, public accountant, and tax examiner among many others. Everest University campuses in Florida are accredited by the Accrediting Council for Independent Colleges and Schools.