If you're looking for a steady career, taxes aren't going anywhere. People who get degrees in business administration, auditing or accounting deal with taxes and more. With a specialization in a Masters in Taxation, you can hone in on a focused career that's more targeted and less complicated than the aforementioned occupations. A legendary axiom that applies to all human existence is, "There are two inescapable things in life: death and taxes. This is a way to carve a life for you and an income for your family without any worries about fluctuating job markets. After a decade working with this degree, you can expect to make over $100,000/year. In this world, reliable, lucrative work is an indispensable rarity. The schools on this list were chosen based on affordability (based on out-of-state credits), flexibility, defined by accelerated courses, acceptance of prior experience credits, competency-based progression through a program, number of concentrations, and academic prestige as defined by the school's rankings. With that in mind, here are the 10 Best Masters in Taxation programs that you can find online.
Methodology:
Affordability (1/3): Combined analysis of overall tuition of the program, financial aid or scholarship assistance programs, and estimated cost per credit hour for in-state and out-of-state students.
Flexibility (1/3): The number of flexibility-enhancing elements specific to the degree program including teaching philosophy concentrations, degree specialties, prior learning or life experience credit options, accelerated or self-paced courses, personalized student advisement/guidance, and competency-based credit options.
Academic Prestige (1/3): The academic prestige of the parent institution operationally defined through the analyses of rankings and reviews of prominent education review entities such as US News & World Report and The Princeton Review.
1) Southern New Hampshire University


This private, nonprofit, coed school in New Hampshire has over 3,000 on campus students. The real action is online, where 60,000 people attend. Founded in 1932, SNHU has been accredited by the New England Association of Schools and Colleges, New Hampshire Department of Education Division of Higher Education\'97Higher Education Commission, Accreditation Council for Business Schools and Programs, North American Society for Sport Management and Accreditation Commission for Programs in Hospitality Administration. SNHU has won many honors, including being named by Fast Company as the 12th most innovative organization in the world. SNHU ranked among companies like Apple, Google, and HBO, and in front of NFL, Starbucks, and LinkedIn. The School of Business and the COCE have won multiple "Best of Business" Awards for Best MBA Program and Best Online Degree Program. SNHU made this list because of its accelerated program, allowing you to achieve your degree not only from the convenience of your home, but in the time period you can directly influence.
You can complete SNHU's MS in Accounting specialization in Taxation in 15 months, taking two courses per 10-week terms. You won't be forced to take the GMAT or GRE to get accepted. At SNHU you'll find an engaged and influential alumni network and career advisors tailored for this program. Admission is based on a $40 graduate application and your undergraduate transcripts. You'll also submit a professional resume. This program will prepare you to take the CPA, CMA and CFE professional exams. With both practical and interactive course work, SNHU will make you into a highly skilled accountant. SNHU students in this program get analytical and technical skills that are highly in demand. This program is also extremely affordable (the most affordable on this list), helping you get to a point where you can earn a good living without crippling you with debt.
Estimated Out-of-State Tuition Per Credit: $627
Flexibility-granting components: Accelerated Courses
2) Franklin University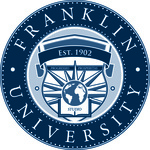 This private, Ohio university was founded in 1902. It has five causes in Ohio and Indiana, and a gargantuan online presence. Franklin was founded at the Columbus, Ohio, YMCA. Almost 8,000 students attend the school from over 72 countries. Franklin has a commitment to leveraging industry professionals as professors and advisers of their curriculum. Expect professors with terminal degrees in their practice, yet also with executive experience in their respective fields. Franklin defines what it offers in its four cornerstones of its educational philosophy. They are: ensuring academic quality, providing access to educational opportunities, adapting to the needs of students and responding to changes in society, professions, and the business community. Franklin University is accredited by the Higher Learning Commission, a member of the North Central Association of Colleges and Schools, and is authorized by the Ohio Board of Regents. Its business programs are accredited by the International Assembly for Collegiate Business Education (IACBE).
Franklin University's Master of Science in Accounting promises to give you the big-picture information you need to understand accounting systems and processes. It will improve your ability to think critically, communicate effectively, and leverage technology in assisting premier organizations. Its taxation pathway tackles topics like corporate and individual taxation, pass through entities, and gift and estate taxes. Franklin offers you agency in customizing your pathway to meet what you hope to achieve. This program will help you achieve positions of advanced-skill, like CFO, controller, internal auditor, or accounting manager. You can achieve this degree from Franklin in 17 months. This accelerated rate of completion helped Franklin be ranked second on this list. This program also received GetEducated.com's top ten Best Buy designation from 207 accredited online accounting programs.
Estimated Out-of-State Tuition Per Credit: $647
Flexibility-granting components: Accelerated Program
3) Northeastern University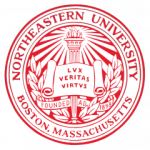 NU is a private research university established in Boston in 1898. It has just under 25,000 students, 7,000 of them graduate students. It has a commitment to financial aid, and gave out $239 million in the 2015-16 year in grants and scholarship assistance. NU has a prestigious athletic program and is an NCAA Division 1 school in 18 varsity sports. A highly selective academic school, Forbes ranked Northeastern 35th in "The Top 100 Colleges Ranked By SAT Scores\'94 in 2013. There are 125 graduate programs offered by NU. It's accredited by New England Association of Schools and Colleges (NEASC). U.S. News & World Report has ranked the NU higher and higher between 1985 and 2017. During that time it went from 176th to 39th in their rankings. It was ranked 7th for 2017 in the most innovative schools section of U.S. News & World Report.
NU's Taxation Masters offers six start dates to each year, so if you're considering beginning your degree today, you can almost certainly start soon. You can earn this degree in as little as 16 months. This program is a great way to stay current with industrial and economic trends. You'll analyze complex tax statutes, regulations, and rulings. Take advantage of expert faculty with decades of experience both academic and industrial. Choose from two concentrations: Taxation of Entities or Taxation of Individuals, depending on what you hope to do with this degree. Some stats from recent graduates include: 2/3 of alumni surveyed received more managerial responsibility, 2/3 alumni surveyed got a raise in salary, and 80% of alumni surveyed said they'd recommend this Masters in Taxation program to a friend or colleague.
Estimated Out-of-State Tuition Per Credit: $1513
Flexibility-granting components: Accelerated and Many Start Dates
4) St. John's University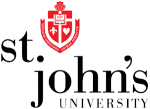 SJU is a private, Roman Catholic research university headquartered in the greatest city in the world, New York. They now have campuses in Queens, Staten Island, Manhattan, Rome, Oakdale, NY and Paris, not to mention an extensive online program. The school has over 20,000 attendees, including over 5,500 graduate students. It was founded in 1868 as a school for underprivileged New Yorkers, and operated in Bedford-Stuyvesant, Brooklyn. n 2014 The Princeton Review included St. John's University in its 2014 guide to "The Best 378 Colleges" marking the tenth consecutive year that St. John's earned a place in the rankings, an honor accorded only 15 percent of America's four-year colleges and universities. SJU has a tradition of high honors and accolades, including a 2010 The Wall Street Journal spot on the 100 colleges in the country "most likely to help students land a job in key careers and professions areas that are growing, pay well and offer high levels of satisfaction. Also in 2010, Bloomberg's Business Week Payscale Survey of 554 colleges and universities, St. John's earned high marks as an outstanding return on investment, saying their graduates are top earners. In 2015 Business Insider ranking of 15th among the most underrated colleges and universities in America.
SJU's Master of Science in Taxation is part of its Peter J. Tobin School of Business. Taxation is becoming more complicated, and demand for top tax specialists has risen accordingly. SJU helps its students stand out from their competition by sharpening their skills and knowledge in all tax issues: federal, state and local, international, corporate, partnership, individual, and exempt organizations, estates, gifts, and trusts. You can choose to specialize in tax issues of financial institutions, financial products, employee compensation, and real and intellectual property. It takes one year and 31 credits to earn this degree. You'll gain in-depth knowledge of the Internal Revenue Code, tax regulations, judicial decisions and Treasury rulings. The tax curriculum at SJU puts a microscope on the technical aspect of taxation. Graduates enter and advance as tax specialists in the profession of public accounting, or enter corporate management in the tax area. Students will be taught and expected to research tax questions, develop tax-planning strategies and facilitate tax compliance, just as they would in a lucrative position at any organization. This program was ranked highly because of its number of concentrations and its one year accelerated program.
Estimated Out-of-State Tuition Per Credit: $1180
Flexibility-granting components: A nuber of concentrations and accelerated program
5) Golden Gate University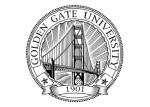 GGU was created in 1901, and is a private, nonprofit coed university based in the Financial District of San Francisco. Its focused education of professionals in schools of law, business, taxation and accounting have separated it from much of its competition. Undergraduate programs are more limited, but GGU has 15 graduate degrees that feature 24 diverse concentrations. In 2013, TaxTalent ranked Golden Gate University the highest-regarded MS Tax program in the United States, based on the opinions of 127 heads of corporate tax departments across the country. GGU has been offering distance education since 1993 through correspondence, and began offering fully accredited online degrees in 1998. GGU's Online program was rated #89 in U.S. News & World Report's list of the Top Online Graduate Business Programs in 2012.
GGU's Masters in Taxation program has been a hotbed for recruiting by the industries' Big Four: PricewaterhouseCoopers (PwC), Deloitte, Ernst & Young and KPMG. These powerhouse firms routinely send their employees to GGU to update their education in the business, partly because GGU specializes in state of the art tax knowledge. The world of taxes is changing constantly, so attending a program you know won't have outdated information is essential. Part of why the "Big Four" love GGU is its ability to bless students with knowledge in the nitty gritty of tax subjects like estate and gift tax; partnerships; C corporations; LLCs and S corporations; California and multi-state tax; international tax; retirement plans; tax issues for individuals; and tax research. This program was ranked especially highly due to its online option for a self-paced/part-time schedule that meets your needs.
Estimated Out-of-State Tuition Per Credit: $1110
Flexibility-granting components: Self-paced, full-time, or part-time programs
6) Nova Southeastern University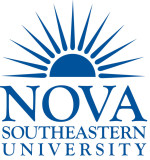 The motto that NSU has centered itself on is, engage, inspire, achieve. This nonprofit Florida university has 18 colleges, featuring 175 programs and 250 majors. It offers degrees in law, business, osteopathic medicine, allied health, pharmacy, dentistry, optometry, physical therapy, occupational therapy, and nursing. Over 24,000 students attend Nova, and it has produced over 170,000 alumni, no small feat when you consider it was established in 1964 with an inaugural class of 17 students. NSU is a noted research and community engaged university. NSU was ranked 214th in the nation this year by U.S. News & World Report. Part of why it made this list is its three start dates per year for the Masters in Taxation program.
The Masters in Taxation program at NSU can be completed in as little as 21 months. Its three start dates are in August, January, and May. You'll receive a professional competency in Value Driven Management, and takes 36 credit hours to complete. The courses in this Taxation Masters incorporate in-depth examination of the tax code and applicable regulations. This program will push you to become a successful tax preparer and adviser in public and private accounting. This Masters is made up of seven required courses, and students can choose from seven electives as well.
Estimated Out-of-State Tuition Per Credit: $880
Flexibility-granting components: Three start dates yearly
7) University of Southern California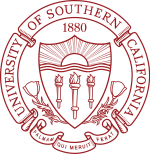 USC was founded in 1880, and has grown into one of the most popular schools in the country. It's California's oldest research university. Many colleges are endowed with hundreds of millions of dollars. USC was endowed with over $4.7 billion in 2015, and had a $4.2 billion budget that same year. It is often ranked in the top 25 universities in America. USC graduates have gone on to do amazing things. Its alumni have founded companies like Lucasfilm, Myspace, Salesforce.com, Intuit, Qualcomm, Box, Tinder, and Riot Games. By 2014 USC had produced the fourth largest number of billionaires of all undergraduate institutions in the world. In July of 2016 it was noted for having the world's most powerful quantum computer.
This Masters in Taxation program is for professionals around the world who are looking for an in-depth education from a top-three graduate tax program in the nation. This program requires focused, independent-working students who are prepared to put in serious time each week online. It also features interactive sessions with their peers and professor. This program can be completed in as few as 5 semester (about 20 months) or at a slower pace that fits your schedule and demands. At a faster pace, you'll meet synchronously, for 60 to 90 minutes each week to discuss course concepts, ask and answer questions, and build a network of tax professionals throughout America.. You can begin the program in late August or late May. This program has five required courses, and five electives of your choosing to hone the specialized skills you hope to employ. This selection allows you to aim towards the roles you hope to be hired for upon graduation.
Estimated Out-of-State Tuition Per Credit: $1733
Flexibility-granting components: N/A
8) Strayer University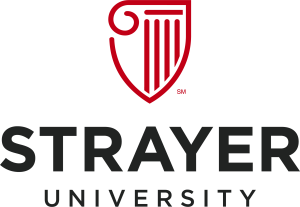 Strayer is an online, for-profit school that has about 40,000 online students. It is known for its undergraduate and graduate degrees in accounting, business administration, criminal justice, education, health services administration, information technology and public administration. Strayer has been is accredited by the Middle States Commission on Higher Education. A majority of its students have taken all their courses entirely online, so you can feel secure that Strayer is more used to teaching its curriculum remotely than in person.
Strayer is the fourth most affordable school on this list, and boasts a higher retention and graduation rate than most for-profit online schools. Its Taxation Masters was designed to give you the education you need to succeed as a tax professional by explaining the key components of the federal income tax system. Using the knowledge of tax professionals, you'll learn to demonstrate determining individual income tax. This program will make sure you can analyze and explain the tax issues regarding corporate formations, capital structures, income tax, non-liquidating distributions, other corporate levies, liquidating distributions, acquisitions and reorganizations. There are six national accounting and taxation systems, and Strayer will make sure you understand them and can easily differentiate between them. You'll also learn to grasp the issues surrounding tax planning, tax audits and other aspects of tax accounting.
Tuition: $1,680 per course
Flexibility-granting components: N/A
9) University of Alabama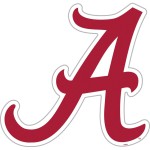 Founded in 1820, UA is the oldest and largest public university in Alabama. It's a public research school that's been at the center of racial struggles and civil rights in America. UA offers degrees in 117 different areas of study, including over 1,600 Masters degrees. It's a selective school, only offering admission to just over 51% of those who apply according to 2014 stats. It's consistently ranked by U.S. News & World Report in the top 50 of public universities. In 2017, US News ranked UA at 103rd in the National Universities category, and it was tied for 46th among public schools in the nation. In 2016 its Business school was tied for 58th in the nation.
UA's Taxation program is a little different than most on this list, because it's an LL.M (Master of Laws). Essentially, this is a postgraduate law degree in taxation. advanced degree in tax law that is both broad-based but also in-depth. Students can choose electives allowing for concentrations in either Estate Planning or Business Tax. You'll be required to attend an online summer orientation session in the summer before classes begin. This orientation will prepare students for the interactive online platforms they'll use, describe administrative policies and procedures and introduce students to the Tax Research and Personal Income Tax courses they'll take throughout the program. Candidates for this program will also be required to take comprehensive exams administered at the Law School in Tuscaloosa. These exams will be taken in the after completing the first three semesters.\
Estimated Out-of-State Tuition Per Credit: $1499
Flexibility-granting components: N/A
10) Boston University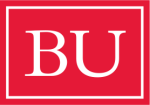 BU is a private research university serving around 33,000 students. BU offers bachelor's degrees, master's degrees, doctorates, as well as medical, dental, business, and law degrees. BU has produced Nobel, Pulitzer, Academy, Emmy and Tony award winners and is regarded as a top school in the nation. It's currently nationally ranked at 39th by U.S. News & World Report. It was ranked 32nd among global universities for 2017 also. Times Higher Education placed BU 64th in the world for 2016-17. Its School of Law which its Taxation Masters is run through, was founded in 1872. It tied for 20th among Law schools in U.S. News & World Report's rankings. It also publishes six nationally recognized law journals. Like the University of Alabama, BU's Taxation Masters is an LL.M.
BU's specific Taxation Masters program is ranked 8th in the world by USN&WR, Top 5 by Tax Talent, and #2 in the nation by National Law Journal (in 2014). You can complete the 24 credits required for this degree on a full-time or part-time basis. Full-time students complete the degree in two sessions, while part-time students may complete the degree in as few as four consecutive sessions, or over the course of four years, whichever they find more convenient. This program is one of the oldest in the nation at BU's physical campus, and the school has vowed to make sure the same standards and traditional prestige is applied to its online version. Part of how this is achieved is by giving online students access to the exact same lectures professors dispense in the physical classroom.The diplomat and transcript received online is the exact same as the one received in person. The admissions for this program are extremely selective, but so are the benefits for those who are admitted.
Estimated Out-of-State Tuition Per Credit: $2083
Flexibility-granting components: N/A
No matter what you hope to pursue in the wide world of Taxation, these online degrees will help you get there quickly, cheaply, and with maximum prestige attached to your education.