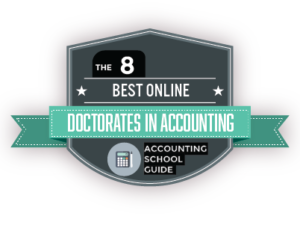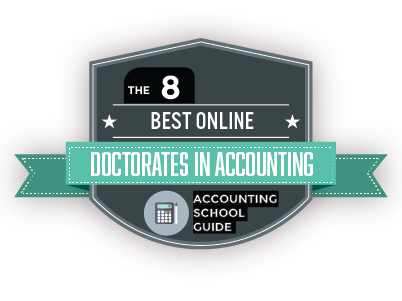 Accounting is an incredibly stable, lucrative profession. The Bureau of Labor Statistics found that the 2017 median pay for accountants and auditors was $69,350, or over $33 an hour. They also predicted a 10% growth in accounting/auditing jobs between 2016-26, which is faster than average. In a rapidly evolving economy, advanced economic and accounting skills and knowledge are more valuable than ever. A Master's degree doesn't cover quite as much as it once did, and getting a Ph.D. in accounting is a way to incontrovertibly prove your mastery of the subject and open up job opportunities you'd never access without the degree. By earning you Ph.D. in accounting online, you'll be able to save time and money while often being able to keep your current schedule, or making sure the degree program works around it. DBA's in Advanced Accounting will give you the ability to use data to ensure an organization's financial health. In business, students will be prepared to work in roles like chief accountant, senior audit director, and vice president of accounting. You could also apply all you've learned working for government agencies, non-profits, or teaching undergraduate or graduate students about accounting, building the next generation of top accountants from the bottom up. We ranked the following Accounting Ph.D.'s based on flexibility, affordability, special features, academic excellence, and more.
1) George Fox University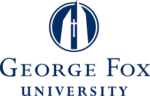 GFU is a Christian, private university known for its liberal arts and sciences, and professional studies. It's based out of Newberg, Oregon, and was founded in 1885. It has been commended by Forbes, U.S. News & World Report and Kiplinger's Personal Finance for its value, academic excellence and quality in its region. GFU offers over 4,100 students (14:1 student-to-faculty ratio) a wide selection of bachelor's, master's, and doctoral degrees. It also participates in the Richter Scholars program, which sponsors 15-25 students each year to conduct original research.
GFU offers an online Doctor of Business Administration degree. Most of it can be completed online, but it does require an on-campus residency twice each year. Students can choose between accounting, management or marketing concentrations. It takes 4 years to complete (3 years of coursework and 1 of dissertation work), and 56 credit hours. The curriculum includes a business core, research/dissertation, and a teaching practicum or consulting practicum. The accounting concentration courses are Seminar in Accounting, Advanced Applications of Ethical Reasoning and Compliance in Accounting, and Advanced Topics in Accounting. The entire program costs $50,400 in tuition (which is subject to change). Students will be immersed in a number of business disciplines, while having the option to really delve into accounting. What makes GFU unique is its integration of Christian values into the business world.
2) Liberty University

Liberty is a private, non-profit Christian doctoral research university. It was founded in 1971 by Jerry Falwell. Liberty now serves over 120,000 students worldwide. More than 95,000 of those students attend Liberty online. Liberty believes in both the intellectual and spiritual development of its students. Liberty believes understanding biblical truth is a means of achieving success. According to LU, it's the nation's largest nonprofit online university, and has been offering distance learning since 1985. Its online programs have over 245 different degrees, and the school has extremely competitive tuition rates.
Liberty offers a 100% online Doctorate of Business Administration (D.B.A.) in Accounting degree. Liberty also separates itself from other comparable programs with its Christian perspective mitigating its instruction in the cutthroat business world. The program features "in-depth analysis of tax and auditing techniques and accounting theory." It requires 60 total credit hours, a maximum of 15 can be transferred in. There are eight-week courses, eight different start times per year, and no set login times. Students will be prepared to work as leaders in the corporate world, or in many other terminal accounting positions.
3) Walden University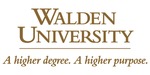 Walden is a for profit private school headquartered in Minneapolis, Minnesota. It was founded in 1970. Walden is part of a network of 80 universities owned or managed by Laureate Education Inc, most of which are based outside of America. Walden serves over 52,500 students and has an 18:1 student-to-faculty ratio. Walden University has been regionally accredited by the Higher Learning Commission and a member of the North Central Association of Colleges and Schools, a regional accreditation agency, since 1990. A Senate committee that compared Walden to other comparable universities commended the competitiveness of its pricing.
Walden offers a Doctor of Business Administration. It comes in 16 specializations including accounting. It also comes in two options, "…traditional doctoral study or the consulting capstone option, which gives students a unique and innovative opportunity to apply their newfound skills and knowledge to solve real-world challenges as a consultant for an actual client." The accounting specialization can be taken online, and requires 60 semester credits (up to 30 can be transferred in). Students will also have to do two 4-day residencies as part of this program. The program prioritizes guidance through its student advocates (specially-trained doctoral faculty members), decision-making, leadership skills, and both theory and applied research.
4) Capella University

Capella is a private, online university in Minneapolis, Minnesota. It was founded in 1993. The school offers 142 graduate and undergraduate specializations, 25 certificate programs and over 1600 online courses. Capella has over 37,000 students (22:1 student-to-faculty ratio) that come from all 50 states and dozens of foreign countries. The school's faculty is made up of almost 1,500 professors, 86 percent of which have doctoral degrees. In 2000 Capella began offering Bachelor degree programs, and in 2006 it became a publicly traded company. Capella University's business programs have been accredited by the Accreditation Council for Business Schools and Programs since 2014. It offers admission to any student who passes a Capella-approved exam.
Capella's School of Business and Technology offers an online PhD program with a concentration in Accounting. In order to graduate students are required to complete 1 core courses, 4 specialization courses in advanced accounting, one doctoral research project, and two residencies. This program offers students many different ways to save on tuition, including scholarships, lenient transfer credits, and a 10% military discount. The program builds research, writing and critical thinking skills, uses practical exercises to help students understand theoretical concepts, and builds knowledge through the study of ethical, legal, and regulatory frameworks that shape accounting theory and practice. Students looking for a streamlined path to a PhD in Accounting online should definitely check out this program.
5) Northcentral University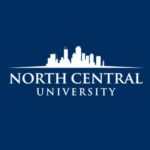 Northcentral is a virtual, for-profit university founded in 1996. It's a Doctoral Research University headquartered in San Diego, California. It is currently owned by Rockbridge Growth Equity, LLC and Falcon Investments, LLC.
Northcentral offers undergraduate, graduate, specialist, and doctoral degrees in Business and Technology Management, Education, Marriage and Family Therapy, and Psychology. The school's mottos is "One-to-One Education By Experience." Currently Northcentral serves Over 10,900 students, and lives by its motto with a spectacular 1:1 student-to-faculty ratio.
Northcentral offers an online Doctor of Business Administration. The program prioritizes research as a tool to build strategies that solve organizational issues. The program offers 52 start dates each year, so students can start taking a course they need any week in a year. This program comes in 18 specializations, including advanced accounting. It requires 54 credit hours, and is comprised of 18 courses. The program can be completed in just 39 months.
6) University of Wisconsin Whitewater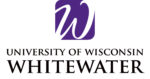 UW-Whitewater is a public college and part of the University of Wisconsin system, based out of Whitewater, Wisconsin. It was founded in 1868. It offers 47 undergraduate majors and 13 graduate programs, with over 1,000 courses. Whitewater serves over 12,600 students currently, while maintaining a 21:1 student-to-faculty ratio. The school is also known for its Research Apprenticeship Program (RAP), which gives students paid opportunities to assist faculty and staff with important research. Students attend Whitewater from all over the world (currently around 40 states and 30 foreign countries).
UW-Whitewater offers an online AACSB Accredited Doctorate of Business Administration (DBA) program. The program builds expertise in a specific business area, such as accounting. Through coursework and interactive exercises, students will build organizational knowledge and effectiveness from the tutelage of leading professionals int heir respective fields. This program culminates in a dissertation that contributes to business practice. Students will also need to complete a dissertation that contributes to business practice. The program requires 60 credits and uses a cohort model in which classes are one weekend each month for two years, followed by a year on the dissertation. The online platform for this program also facilitates discussions with faculty, submitting assignments, and engaging in other learning activities.
7) Argosy University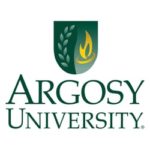 Argosy University is a system of for-profit colleges owned by Dream Center Education Holdings (DCEH), LLC as of 2017, after purchasing the enterprise from the Education Management Corporation (EDMC). It traces its roots to the late 1970's, through three schools: the American School of Professional Psychology, the Medical Institute of Minnesota, and the University of Sarasota. It began its current incarnation in 2001. An estimated 60,000 students attended the school as of last year. It's known for its programming in psychology, business, education, and more.
Argosy offers an online Doctoral Degree in Business Administration. You'll build skills "conducting action research and comprehending theoretical and applied literature," using them in a specialization of your choice. Students can choose between Marketing, Management, International Business, Information Systems, Customized Professional concentration, and of course, Accounting. The program requires, "60 credit hours distributed as follows: research requirements, 15 credit hours; core course requirements, 18 credit hours; concentration requirements, 12 credit hours; elective requirements, 3 credit hours; and doctoral research requirements, 12 credit hours." Sample accounting courses include Financial Reporting Theory, Accounting Control Systems, Accounting in a Global Financial Community, and Contemporary Accounting Theory.
8) Florida Atlantic University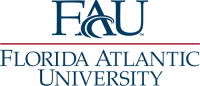 FAU is a public university based in Boca Raton, Florida, along with five ancillary campuses in the state. It was founded in 1961, and is part of the State University system of Florida. Over 30,500 students attend FAU, which has a 24:1 student-to-faculty ratio. It offers over 180 undergraduate and graduate degree programs through ten colleges in arts and humanities, the sciences, medicine, nursing, accounting, business, education, public administration, social work, architecture, engineering, and computer science. The Carnegie Foundation has recognized FAU for its high research activity. In 2014, USNR ranked FAU the 27th most diverse university in the country.
FAU offers a PH.D. program specifically in accounting. It strongly emphasizes research, and building skills needed to excel as a classroom teacher. Students are encouraged to teach while in this program. Sample courses include Advanced Econometrics, Advanced Accounting Theory, and a number of seminars. The program builds towards a qualifying research project, which flows into advanced research in accounting hours of study, then the preparation and execution of a dissertation. To earn this degree you'll need 80 credit hours beyond a baccalaureate degree.