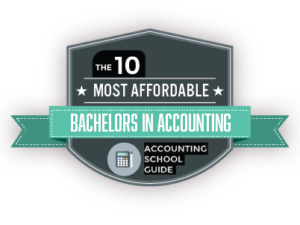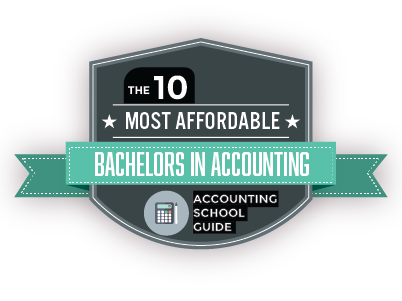 Accounting is one of the most popular online degrees offered today. Businesses require the expertise of an accountant to stay afloat and so the demands of this field have steadily risen over the years. Whether you're looking to address the needs of public, private, or non-profit organizations, the following programs are the most cost-efficient means of obtaining your bachelor's in accounting. These programs are designed for the recent college graduate, working individual or parent. All of these classes can be taken online. Some of them can be accessed through customized apps for those on-the-go. And with the rate of employment in this field, coupled with the low tuition costs, these program also offer instant returns. As a future accepted student, you fully understand why that is perhaps the most valuable component of how one of these can work for you.
Methodology:
Affordability (100%): the out-of-state (if applicable) tuition per credit hour with all fees.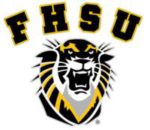 Fort Hays State University is located in the rural town of Hays, Kansas and has an enrollment of 14,210 students. Over 8,000 students elect to study online. The student-to-faculty ratio remains small at just 16:1. Fort Hays State University (FHSU) meets the needs of many due to its innovative and affordable prices for degree programs that range from an associate to master's degree. The degrees available range from art to social work to education to physics. When it comes to best online degrees, FHSU is almost unparalleled and its virtual college programs are recognized by U.S. News , G.I. Jobs , < i> OnlineU , Best Colleges.com , and several others. Fort Hays State University is a fantastic option for any individual seeking online education.
Fort Hays State University offers the most affordable degree in accounting and of course completely online. If you're looking to increase your overall earnings, a bachelor's degree is essential. Getting the return for your time in school, does not have to be expensive. For just $207 per credit hour and 124 credit hours, you can have your B.B.A. in accounting. With this degree you will have the skills required for all entry-level accountant positions, create solutions clearly to today's accounting problems, and have up-to-date knowledge of accounting computer applications and their functions. The total cost of tuition is just $25,668 which is about $3,000 below the national annual average for tuition.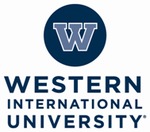 Western International University (West) is a for-profit university that designs programs for non-traditional learners, and has been providing education for working adults for over 35 years. Their focus is on manageability and affordability and their educational mission is to create programming that changes with the times whether those be business model changes, cultural changes or others. All programs are accredited through the Higher Learning Commission, and have been since 1984! Programs are continuous meaning there are no breaks by semester so students have an opportunity to accelerate through programs. West is part of the Apollo Education Group- known for its educational programs all over the world including the UK, India, South America, and Mexico. Academic programs cover high-demand fields from accounting to public administration.
Our second pick is Western International University. The price for this program is just $250 per credit hour and only requires 120 total credit hours. Students will engage with material relevant to today's accountants and learn to interpret financial information in a variety of settings. The program offers all of the skills necessary to obtain a career in a private, public, and non-profit accounting including individual taxation, accounting information systems, business taxation, operations management, marketing and more. At West, each course lasts 8 weeks and begin monthly. Each course follows a pattern where students first learn the material, put it into practice, and then apply that material. The degree if completed full time will take about 4 years. The total cost is just $30,000.


The American Public University System (APUS) is a for-profit online learning institution that comprises both the American Military University and the American Public University. Their mission emphasizes their engagement with military and public service communities while promising relevant student-focused education that is affordable. They harbor affordability with a free rolling application, grants offering ebooks at no charge, low tuition costs and affiliation with several community colleges across the nation. The Higher Learning Commission accredits programs from the associate to master's level in the arts and humanities, business, education, health sciences STEM, and security and global studies. APUS serves over 55,000 military personnel.
The American Public University system offers their Bachelor of Science in accounting for $270 per credit hour and $250 for those with a military grant with 122 credits required for completion. Courses are presented asynchronously allowing students to complete course material whenever and wherever convenient, and quite literally as students have the option to complete course material using a mobile app. Most of the classes are small with just 25 students enrolled. The course material follows accepted accounting principles, analyzes economic cycles, indictors and market forces as well as examine management theories principals and practices and much more. The total cost for general tuition is $32,940.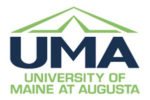 The University of Maine Augusta (UMA) is a public school that enrolls nearly 6,200 students; making it the third largest university in the University of Maine System. The Commission on Institution of Higher Education New England Association of Schools and Colleges accredits UMA to offer associate and bachelor's programs. Many of the programs offered on-campus are also offered online in areas that range accounting to web development. The student-body reflects students of all ages, whether recent high school graduates, or adult professionals returning for credentials. Their programming continually addresses the needs of those returning to school with additional programs for returning professionals. Some of their top programs include business, and accounting, computer information systems, nursing, biology, liberal studies, public administration and justice studies among others.
The Bachelor of Science in Accounting at the University of Maine August is offered for $271 per credit hour for 121 credit hours. UMA provides a flexible program as well that is designed to work well for adults, working professionals, parents, and anyone looking to go back to school. Candidate acquire a comprehensive skill-set including communication, technical quantitative, and analysis skills that are essential for today's markets. Their concentration on accounting takes a deeper look at financial management, taxation, business law, and macro and micro economics. The program is then broken down even further into three concentrations: financial accounting, management accounting, and governmental accounting. The total cost of tuition is $32,791.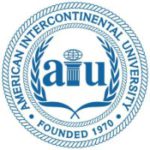 American InterContinental University (AIU) is a for-profit career university with open enrollment. It is military-friendly and offers inexpensive associate's, bachelor's, and master's degrees accredited through the North Central Association. According to US News, AIU offers some of the best online programs for it's bachelor's, MBA, Masters of Education, and online bachelor's programs for veterans. In addition, AIU offers one-on-one support from faculty who are specialists within their field. You can even extend this support upon completion of your degree through the career services department at AIU. Campuses are offered online, in Atlanta, and Houston.
The Bachelor of Accounting program at American InterContinental University offers all the course material you will need to gain entry-level employment in the field of accounting. The cost for this program is $302 per credit hour and requires a total of 180 credits. The curriculum teaches students to create financial statements according to Generally Accepted Accounting Principles (GAAP), implement ethical practices in accounting, learn to discern the difference between financial, managerial, and cost tax accounting, and manage accounts for small to medium-sized businesses. The program also allows for 40.5 hours of specialization in areas like taxation, auditing, risk management as well as a capstone project. The total cost for tuition is $54,360.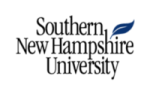 Southern New Hampshire University is a private, nonprofit university with an on-campus student enrollment of 3,000 and an online presence of 60,000. Fast Company named Southern New Hampshire University the 12th most innovative organization in the world, and SNHU is one of the fastest-growing universities in the country. Southern New Hampshire University is located in Manchester, NH with regional centers in Manchester, Nashua, Portsmouth, Salem, New Hampshire and Bruswick, Maine. The New England Association on Schools and Colleges regionally accredits SNHU to provide degree programs; including those online. There are more than 200 online degrees available including certificates, bachelor's, and master's degrees in a wide variety of fields such as math and science, psychology, art and design, and several others.
Southern New Hampshire University provides a B.S. in accounting that costs $320 and requires 120 credit hours. This does differ state-to-state. Military students may be offered a substantially lower cost. U.S. News ranks their online bachelor's programs as 132nd best in the country. The program affords individuals added flexibility with 6 9-week terms per year completed at your own pace. This transfer-friendly programs allows for as many as 90 credit hours to be transferred toward an undergraduate degree program. Some of the degree courses include cost accounting, federal taxation and auditing principles among others. Student may also choose to focus on the accelerated program of the forensic accounting and fraud examination program. The total cost for tuition is $38,400.


Colorado Technical University is a for-profit university that offers comprehensive programming at the undergraduate, graduate, and doctoral levels and is regionally accredited by the Higher Learning Commission. The Career Education Corporation subsidizes Colorado Technical University enabling a flat tuition rate for online programing. According to the Military Times Colorado Technical University is a "Best for Vets" college as the university was actually started because two military men wanted to help U.S. Veterans transition back to civilian life through education. Presently, there are 6 colleges with areas of study in business and management, engineering and computer science, health sciences, information systems and technology, security studies, and project management.
The Bachelor of Science in Accounting at Colorado Technical University is accredited by the Accreditation Council for Business Schools and Programs. The cost for this program is $325 per credit hour and requires a total of 183 credit hours. Colorado Tech also uses Intellipath as well as the CTU smartphone app for learning on-the-go. Students will additionally learn relevant work-related skills like interpersonal and communicational skills in addition to those relevant for corporate accounting, taxation, government, and not-for-profit accounting and auditing. The core material focuses on cost accounting, computerized accounting, tax, managerial and cost accouting as well as global managerial economics and more. Student will have the ability to culminate their learning with a capstone project. Total cost of tuition for this program is $59,475.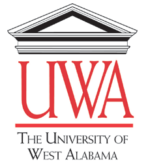 The University of West Alabama is a public university located in Livingston, Alabama. Though it started as a small women's college for education, this rural campus enrolls over 4,000 students and still maintains a student-to-faculty ration of just 13:1. This low ratio allows for a personal connection with faculty and peers whether on-campus or online. The University of West Alabama adjusts its tuition based on its student body. Many of UWA's students are first generation college students, so tuition is low to accommodate their needs. Tuition is over $2,000 below the national average for in-state tuition and 76% of students receive financial aid. Academic program ranges from certificates to bachelor's to master's degree programs in fields ranging from accounting to education to general business or finance. There are an impressive 45 online programs available at the bachelor's and master's level.
The Bachelor of Business Administration in Accounting at the University of West Alabama cost $325 per credit hour and requires 123 credit hour for completion. All of the degree programs are accredited by the Southern Association of Colleges and Schools Commission on Colleges and are offered 100% online. Students often complete this course of study while employed. In addition to the liberal arts expectations, the core curriculum includes macro and micro economics, computer information systems, experience hours, computer-based accounting, cost accounting, tax, practicum, advanced accounting, auditing, and business law. The total cost for tuition is $39,975.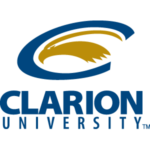 Clarion University of Pennsylvania is a public university that is part of the Pennsylvania State System of Higher Education and enrolls over 5,500 students. The student-to-faculty ratio is 18:1 where over 60 percent of the student body are female. There are over 100 academic programs and 130 student organizations available. Academic options range from bachelor's degrees to graduate degrees all the way to doctoral degrees and are accredited through the Middle States Commission on Higher Education. The student body represents 44 states and 18 countries from across the globe. the vast range of degrees are offered in fields ranging from accounting to web development. Online, student can choose from comprehensive degree programs including an associate in allied health to a doctoral of nursing practice. Their online programming has gained recognition U.S. News, , <,i> G.I. Jobs , BestColleges.com , and others.
Clarion University provides both the option for a B.S. or B.A. in accounting. According to U.S. News , Clarion University's online bachelor degrees are ranked 81st best in the nation. This programs costs $326 per credit hour and requires a minimum of 114 credit hour for completion. The bachelor degree programs are regionally accredited by the Middle State Commission and are taught by the same faculty as on-campus. Classroom sizes remain small. The core curricula includes managerial economics, financial accounting, managerial accounting as well as economics and business statistics. There are extra course materials available for those wishing to complete the CPA examination. The total cost for this program is a minimum of $37,164.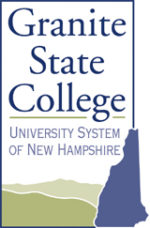 Granite State College is a public institution located in suburban New Hampshire with a mission to create growing accessibility to higher education. They offer low tuition rates, programs to a range of individuals from the associate to master's degree, and of course online education. In addition, Granite State College looks at the workforce and designs curricula to supply the demand. The New England Association of Schools and Colleges accredits their programs. One of their features programs is "Transfer Pathways" which is a system that helps you maximize use of credits from previous regionally accredited colleges and universities. Many schools do not accept transfer credits as readily as one may hope, and this program seeks to address this problem creating a relevant experience particularly for bachelor's degree candidates. It increases efficiency with an aim to save money.
The Bachelor of Science in Accounting and Finance is offered at one of the leading provides for online education in New Hampshire. In fact, the bachelor's degree programs at Granite State College rank 99th according to U.S. News . This program costs $335 per credit hour and requires 120 credits for completion. The degree program combines knowledge and accounting skills with organizational and communication skills required for even entry-level positions. In addition to learning about the writing process and gaining knowledge through a well-rounded liberal arts background the core program focuses on critical thinking, accounting information systems, cost accounting, taxation, statistics, financial accounting, organizational behavior and much more. The final class is in strategic management. This degree is a fantastic platform for those seeking to further their education and take the CPA exam. The total cost for tuition is $40,200. Though our most expensive choice, this program has something for every approach.