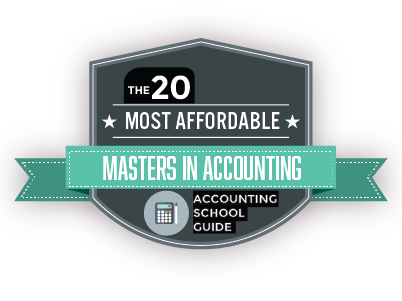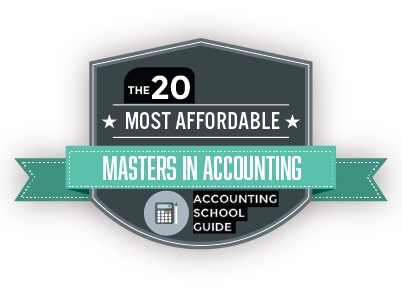 Getting your master's in accounting is more accessible than ever. While you'll still have to take a CPA test, you'll be way better equipped for it, and come into accounting with more experience than those who don't. The median salary for accountants is almost $66,000/year. The median salary for financial managers is over $115,000. With a master's degree in accounting, many companies will give you preferential treatment, higher starting salary, and you'll have a leg up on climbing the accountant ladder. Accounting is a steady, in-demand occupation (its estimated that employment in accounting will rise 11% by 2022) that can lead all the way up to becoming the CFO (Chief Financial Officer) at a lucrative corporation.
The requirements for being certified as a CPA/taking the certification test are different state-by-state, so be sure to look up what the requirements are for your area and if the programs listed below meet them.
Let's take a look at 20 of the most affordable online accounting master's programs. These have been ranked in order of cheapest to most expensive, by estimating how much you'll pay per credit hour as an out-of-state student.
Methodology
Affordability (100%): the affordability of a program, as calculated using the estimated out-of-state tuition per credit hour rate.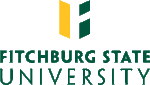 Massachusetts' Fitchburg State University is a four-year public school with a compact urban campus. Fitchburg State University boasts over 3,500 undergraduate and 1650 graduate/continuing education students, for an intimate student body of more than 5200. The University offers postgraduate certificates, bachelor's degrees, and master's degrees (including the MBA) in over 25 academic disciplines.
Fitchburg's MBA program puts students on track for careers in: Internal or External Auditing, Government Accounting, Certified Public Accountant, Management Accountant and Budget Analysis. Their Online MBA program currently offers the Management and Human Resources Management concentrations as fully online programs. The other concentrations would require some in-person attendance. 
Estimated Out-of-State Tuition per Credit: $304


The American Public University System is an online, for-profit institution composed of the American Military University and American Public University, owned by American Public University Inc. Over 50% of the students in 2016 reported they enrolled while still on active duty. However, that isn't a requirement to attending the school. APUS offers associate, bachelor's and master's degrees, in addition to dual degrees, certificate programs and learning tracks.
The APU master of science accounting program offers theoretical knowledge, practical skills, and research competencies required to competently handle the accounting needs of private corporations, governmental entities, public accounting, and not-for-profit organizations. In comparison to a bachelor's degree, this master's program offers enhanced written communication, research, and complex problem solving skills. To make the program more affordable, here are scholarship/loan opportunities the school offers.
Estimated Out-of-State Tuition per Credit: $350


WIU is an online university offering associate, bachelor and master degrees. Founded in 1978, these programs served over 1,300 students as of 2014. It's located in Tempe Arizona, but offers worldwide access via its virtual campus. Here are some reviews of the school, which received overwhelmingly positive marks from students. WIU has been expanding its academic programming, and recently started offering new MBAs, including one in Information Technology.
WIU offers two master's programs in accounting: an MSA and an MBA. The MBA program with an accounting concentration offers development in advanced management and decision-making skills while focusing on in-depth topics and current developments in the accounting profession. The MSA program will prepare students for advanced positions in public, private, or nonprofit accounting. You'll get the education and experience needed to pass the CPA exam, with applicable review material for the test incorporated into your classes. Courses include Federal Taxation, International Accounting, Advanced Auditing, Advanced Accounting, Forensic Accounting, and Accounting Theory and Research.
Estimated Out-of-State Tuition per Credit: $350


Based in Salt Lake City, WGU is a private, nonprofit university founded by 19 U.S. governors in 1997 after the idea was created at a meeting in 1995. It uses a competency-based learning model, which means concrete skills are prized over abstract learning. It is entirely online. The school is made up of four mini-schools, which all offer bachelor's and master's degrees: the College of Business, the College of Information Technology, the Teachers College, and the College of Health Professions.
The MBA in accounting offered by WGU helps prepare students for the CPA exam and offers the 150 semester hours required to sit for the CPA exam in most states. This program balances the technical and analytical skills necessary for accounting positions with the critical communication and strategic skills required to become an accountant in a wide range of positions. Learn how to assess complex transactions then diagnose the proper treatment of those transactions in accordance with generally accepted accounting principles (GAAP). Develop and apply advanced managerial accounting techniques in real-world situations. The program also prepares you for accounting positions in governmental and nonprofit organizations. The CPA certification is just part of what you'll prepare for, with the Certified Management Accounting (CMA) exam and the Certified Internal Auditor (CIA) exam also being taught towards in this program.
Estimated Out-of-State Tuition per Credit: $406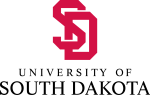 A public, co-ed research university nestled in the cozy town of Vermillion, South Dakota, USD is South Dakota's only medical school, law school, and accredited business school. It has just under 10,000 students. Despite being a small school, in a small town, in a small state, USD has produced nine Rhodes Scholars, and even a Nobel Prize in Physics. It has 202 undergraduate and 66 graduate programs.
The University of South Dakota Beacom School of Business, which houses the MBA in accounting program, was established in 1927. Since 1949, it's been accredited by AACSB International – The Association to Advance Collegiate Schools of Business (AACSB).  Less than five percent of the nation's top business schools have earned this coveted accreditation. This online accounting degree program gives students the training they need in graduate accounting, finance and related subjects for students who want careers in industry, government service or accounting education. Its self-described primary objectives are to develop judgmental ability relating to the production and use of accounting information and to assist in the development of professional competence.
Estimated Out-of-State Tuition per Credit: $442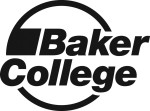 Baker College private not-for-profit American college in Flint Township, Michigan that has been in operation for over 100 years. Baker College has expanded to 14 locations, 13 in Michigan and one in Pennsylvania. It offers certificates, associate, bachelor, master and doctoral degree programs in business, healthcare, human services, education, and technology. These categories include programs in: nursing, teaching, interior design, architecture, automotive service technology, and computer and Internet technologies. It maintains a right-to-try admissions policy (it accepts anyone who has a high school diploma or a GED, and students without either can still be accepted based on test results). Baker College also has an extensive financial aid office to try and give access to its programs to as many students as possible.
Baker's MBA program in accounting is for managers with undergraduate accounting degrees who are seeking additional classes to advance in their career. The curriculum focuses on the theoretical and practical concepts of accounting. You'll learn how to prepare budgets, financial records and complete tax returns. You'll be required to analyze, compare, and interpret figures and facts at a level consistent with a bachelor's in accounting. As part of attending and hopefully graduating this program, you'll have access to a lifelong employment assistance program run by the school.
Estimated Out-of-State Tuition per Credit: $450
7.) Emporia State University


ESU is a public university in Emporia, Kansas with just over 6,000 students. It was established in 1863, and is one of six public universities governed by the Kansas Board of Regents. It offers degrees in over 80 courses of study and is competitive in NCAA Division II. Like the University of South Dakota, it's accredited by the prestigious AACSB, receiving this honor in 2002. It has been generously endowed by the benevolent Koch Industries.
ESU's Business School offers a master's degree in accountancy that makes students understand and apply the nuances of accounting with gentile ease. It prepares students for careers in professional accounting in the areas of government, management, and public accounting. You will meet the 150-hour requirement to sit for the CPA exam in Kansas as well as other states. With an overall GPA of 3.50 or better from an AACSB-accredited undergraduate program, you'll be able to get a waiver for not taking the GMAT or GRE. This program is known for its affordability and flexibility. There are 30 hours of direct instruction, offered completely online, and has been ranked by Top Accounting Degrees within the top 20 in the nation. For a look at scholarship options, go here.
Estimated Out-of-State Tuition per Credit: $457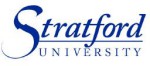 Stratford, a public benefit corporation that was established in 1976, is known for its drive to provide distance education, especially in developing countries. The school provides placement assistance for students and graduates, offering degrees from undergraduate through doctoral. Stratford attempts to keep its curriculum employer-centric, while delivering its instruction in a student-centric fashion.
Stratford's MSA in accounting gives students the option to receive instruction entirely online, in person, or with a mix of both, depending on what's most convenient for you. You'll need 54 credits broken down into 12 classes in order to receive your MSA from Stratford. Each class will require 5-10 weeks of your time, and you can earn your MSA in 15 months.
Estimated Out-of-State Tuition per Credit: $495

CSU-Global Campus is the online arm of the public, state-related Colorado State University. Founded on a $12 million loan in 2007, CSU-GC quickly paid back that investment, and has been thriving at delivering high quality, accesible education to Colorado residents and the world ever since. It offers 13 bachelor's degree programs and 19 bachelor's degree specializations, which allow students to easily combine credits earned from other sources to complete their degree. Additionally, CSU-GC offers 11 master's degrees with 20 specializations.
Their accounting master's degree was designed to prepare students for a career in public accounting, corporations, government agencies, and more. The coursework puts an emphasis on leadership, teamwork, planning, and communication skills. Being an accountant is often not just individual, math-based work. It can require the ability to effectively communicate and motivate those who don't understand accounting to do what is necessary to maintain operational function. Students in this program will develop strategies to solve organizational problems, apply qualitative and quantitative analyses in decision-making, evaluate and manage ethical and legal conflicts, and more. They will also be granted access to Wiley CPAexcel's Video Gold Medal Course at a significant discount in order to prepare for the CPA exam.
Estimated Out-of-State Tuition per Credit: $500


A private, non-profit Christian doctoral research university, LU was established in 1971 and has over 120,000 students, over 95,000 of which attend the school online. It was founded by Jerry Falwell, and proudly emphasizes the intellectual and spiritual development of its students. It believes its secret to success lies in a solid commitment to biblical truth. It claims to be the nation's largest nonprofit online university, and says its pioneered distance learning since 1985. According to the school, its online programs have over 245 different degrees offered with the lowest tuition rates among top colleges.
Students in its MSA program will build exceptional written and oral competencies within accounting and become familiar with up-to-date research approaches to accounting, auditing, and taxation. By studying national and international accounting practices, students will increase computer literacy, analytical reasoning skills, and application of course materials relevant to a thriving career in accounting. This 30-hour degree can be completed in one to two years, and assist students in meeting the 150 hours required to sit for the CPA exam. It stresses ethics in accounting above all else. The cost is $565 per credit hour, and up to 6 credit hours can be transferred in. Scholarship information and academic resources can be found here and here.
Estimated Out-of-State Tuition per Credit: $520
11.) Gardner-Webb University

This private, four-year university in Boiling Springs, North Carolina is known for its  "meaningful intellectual thought, critical analysis, and spiritual challenge within a diverse community of learning." It encourages its students to make contributions for God and humanity as we become an increasingly globally-connected species and world. Over 4,500 students attend Gardner–Webb, in five professional schools, two academic schools, and 11 academic departments with almost 60 fields of study. Among the many awards and honors its online programs have received is its Business Programs, which ranked first in Student Services and Technology out of 161 colleges and universities across the nation in the Top Online Programs Rankings.
As a student in G-WU's master of accountancy program, you'll receive a deep understanding of accounting and its applications in economics, finance, international business, management, information systems, marketing, operations, statistics, among others. You'll translate technical skill into demonstrable leadership and business decision-making. Your instruction will be supplemented with internships, service opportunities, course projects, course simulations, and interaction with business leaders. Graduates from this program often find themselves working for accounting firms, the Internal Revenue Service, federal agencies, as well as businesses like hospitals, public school systems, multinational corporations, and nonprofit organizations. There's truly no limit to where a good accountant can find themselves.

Indiana Wesleyan University is a private, evangelical Christian university affiliated with the Wesleyan Church. It is also the largest private university in Indiana. It's been in existence since 1920, and diligently serves nearly 16,000 students, over 4,500 of which are postgraduates.
Students in the Master of Science in Accounting (MSA) program can complete their degree in 18-26 months, entirely online. Group work-oriented classes will give students peer support to achieve expertise in accounting standards and practices in performing forensic accounting and auditing services and developing financial reports in accordance with accounting principles, ethical standards, and legal requirements. This program strives to give students both the theory and practice needed to prepare taxes and advise organizations, as well as teach them the tools of communication needed to express themselves. Here is a list of accounting scholarships that is applicable to all the schools on this list.
Estimated Out-of-State Tuition per Credit: $536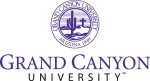 This liberal arts school, founded in 1949, was purchased by Grand Canyon Education Inc. in 2004, becoming a for-profit, Christian research university. it serves over 60,000 students online with undergraduate, graduate, and doctoral degree programs in education, liberal arts, business, science, engineering, math, Christian theology, and health care. It's the first for-profit Christian college in America.
The online MSA gives students advanced flexibility, with the ability to transfer in 12 credits, or 1/3 of the program itself. Offered by one of GCU's college's, the Colangelo College of Business, the program will develop your skills in financial reporting, taxation and auditing while preparing for your Uniform CPA Examination. This program was designed for those with a bachelor's in accounting. You'll be taken through the diverse, exciting stream of public accounting practice, economics and marketing, from research methodologies to advanced managerial tactics, all the  way to cost accounting concepts. You'll culminate in an advanced review of the CPA Exam. Here are applicable scholarships and grants.


This for-profit university, founded in 1965, specializes in business, management and technology, all extremely applicable to accounting. It began as an institution geared towards training former military personnel in technical occupations to ease their transition into civilian life. The NSA and the Department of Homeland Security recognize CTU as a Center of Academic Excellence in Information Assurance Education. Perhaps after you graduate from this school you can do accounting work for the government! In 2015 it was ranked 58th on the U.S. News & World Report lists for Best Online Programs.
CTU offers an MSA and an MBA in accounting.
The Master of Science in Accounting is a degree for students with a bachelor's degree in accounting or another closely related field. This program aims to provide strong theoretical foundations and professional skills in the main functional areas of accounting, including financial reporting and assurance, management control and auditing, taxation, and forensic accounting. In addition, this program is designed to help graduates prepare for careers in public accounting, industry, government or not-for-profit organizations. Accountants and auditors help to ensure that organizations are run more efficiently, public records are kept more accurately, and taxes are paid properly and on time.
CTU's MBA-Accounting degree program is designed to help you prepare for advanced accounting responsibilities across business, government and non-profits. CTU's ACBSP-accredited curriculum balances business management theories with key accounting principles. Aligned to AACSB standards and American Institutes of CPAs Core Competencies, coursework is designed to help you navigate accounting standards, financial reporting, management control and auditing, taxation, regulatory policy, ethics, critical thinking, problem solving and more. CTU's MBA degree program was named a Tier One program among North American universities in 2015 by CEO Magazine and was ranked among the Best Online Programs for 2016 by U.S. News and World Report.
Estimated Out-of-State Tuition per Credit: $585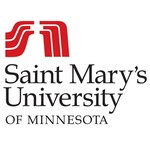 Saint Mary's is a private, coed university with undergrad offered in Winona, Minnesota, and graduate programs offered in Winona, the Twin Cities, Rochester, Jamaica, Kenya, and several other locations. It's Roman Catholic affiliated, and houses 400 adjunct professors and 5,900 students. Its Schools of Graduate and Professional Programs, with diverse course delivery methods and locations, is one of Minnesota's largest graduate schools.
Saint Mary's promises advanced courses in taxation, audits, ethics and fraud analysis. Students will develop well-rounded skillset alongside their peers, and earn credits toward the Certified Public Accounting (C.P.A.) and Certified Management Accounting (C.M.A.) licenses. With an emphasis on real-world experience and conversation, students will prepare for careers in public accounting firms, private accounting firms, corporate accounting departments, government departments, nonprofit organizations, and more. Through this program, you will become a master of numbers.
You'll receive in-depth tutelage on corporate responsibility, strategic planning, and loss prevention to help you on your accounting career path. Your professors come from accounting, and will cut through the academics to deliver the tangible abilities you'll need for a career.
Estimated Out-of-State Tuition per Credit: $595


Approximately 11,000 students attend this private, non-profit regionally accredited university based in California, Washington, and of course, the Internet. It's within the Chapman University system, but is its own separately, fully-accredited institution. Chapman's history extends back to 1861, and Brandman was founded in 1958. U.S. News & World Report's Best Online Programs rankings have included Brandman University since the rankings began in 2012. The university consistently thrives in undegraduate, graduate business, graduate education and MBA rankings.
Brandman University's Master of Business Administration (MBA) degree in accounting prepares students for diverse and high-paying careers in business accounting. You'll learn about all aspects of business management and leadership, and be given the tools to make positive changes within whatever organization you undoubtedly land in. Its curriculum includes financial reporting, data analysis for decision making, business process, human resources, and marketing management. In a teetering economic environment, Brandman's MBA in accounting focuses on sustainability and innovation. You'll learn from direct industry experiences and the latest academic research how to use ethics and corporate social responsibility to make decisions that help your organization, and the world.
Estimated Out-of-State Tuition per Credit: $620

Founded in 1947, this school awards 7,000 degrees annually in a wide spectrum of programs. Over 29,000 students enjoy 151 bachelor's degrees, 69 master's degrees, 28 types of teaching credentials, and 2 doctoral degrees. It's highly ranked as a diverse school, both ethnically and economically, so you'll learn alongside people from a wide range of backgrounds, ensuring a more well-rounded, insightful education. The accounting program hosts over 1,200 students.
The Master of Science in Accountancy (MSA) program meets the 150-credit hour education requirement established by the American Institute of Certified Public Accountants (AICPA). The program was created in response to the The Sarbanes-Oxley Act of 2002, an act passed by U.S. Congress to protect investors from fraudulent accounting activities by corporations. U.S. News and World Report has ranked Sacramento State's online Master of Science in Accountancy (MSA) program 75th in the nation out of 236 similar programs. It ranks second among the 23 California State University campuses.
Estimated Out-of-State Tuition per Credit: $624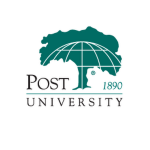 This private, for-profit university in Waterbury, Connecticut was founded in 1890. It was ranked as number 19 in the 2013 U.S. News & World Report rankings of the Best Online Programs report, and its online MBA program made the top 100 among online graduate business programs in 2014. Over 7,000 students enjoy the highly ranked education Post provides.
Its MSA accounting program focuses on high-level, thinking and strategies that promote success and change within accounting. Coursework covers effective strategies and practice with decision-making, verbal and written communication, and management/leadership skills.
Post puts a premium on interaction. Despite taking this MSA online, you'll have access to motivated professionals, and professors who will work with you to improve your work and performance in real time. Post gives its online MSA students the opportunity to network and interact with other accountants, students, and professors through LinkedIn, preparing you to transition into your career.
Estimated Out-of-State Tuition per Credit: $625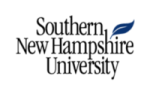 SNHU is a private, nonprofit, coed, and nonsectarian university. Its 64,000 students, 60,000 of which attend the school online, are treated to what Fast Company ranked the 12th most innovative organization in the world in its World's 50 Most Innovative Companies edition. SNHU was up there with Apple, Google, and HBO, and was above companies as the National Football League, Starbucks, and LinkedIn. Why, you might ask? Fast Company wrote that SNHU made the list, 'for relentlessly reinventing higher education online and off.'' Additionally, the School of Business and the College of Online & Continuing Education have won multiple "Best of Business" Awards for Best MBA Program and Best Online Degree Program, respectively.
SNHU's master's degree in accounting online offers several different concentrations including auditing, forensic accounting, management accounting and taxation. These programs are constructed to give you the tangible skills to become CPAs, corporate accountants, auditors, fraud examiners, financial analysts and more. The education you'll receive will be applicable to any organization with a financial sector. An unusually comprehensive breakdown of the program can be found here.
Estimated Out-of-State Tuition per Credit: $627
Here are a list of applicable grants and scholarships.

CBU is a private, Christian liberal arts school serving just over 8,500 students as of 2015. It is known for its immense, beautiful library, which will give you access to over 150,000 e-books. Its accounting program is new, formed in 2013, but in some ways that's beneficial. It's often easier to build a cutting edge program from scratch than update curriculum and staff that have been stuck in their ways for some time.
The average completion time for CBU's MSA in accounting is 12 months. It's received the prestigious ACBSP accreditation, and costs $643 per credit, with an estimated major cost of $19,000 in total. Major subjects covered in this MSA program include, auditing and assurance, taxation, business law, financial accounting and business ethics and responsibilities for CPAs. CBU also offers financial assistance to those who qualify through an array of means.
If you're looking for a stable, instantly impactful career with the potential to work for any organization with a financial sector, accounting might be for you. By utilizing the options on this list, you can do so entirely from home, and for the least amount of money possible. Good luck!
Estimated Out-of-State Tuition per Credit: $643